Narges Achikzei, who was set on fire, and her boyfriend had a heated conflict with the woman's 32-year-old former employer in Utrecht. The family is associated with fraudulent practices. In any case, they were accused by an aggrieved man. He himself was summoned to a court one week after the fire murder in connection with the slander. For a long time he is said to have sent e-mails to the woman - an ex-worker - and damaged her honour and good name.

It is very likely that this conflict played a role in the cruel death. The public prosecutor's office never wants to answer questions about the content of the legal conflict. It is clear that the conflict exerted great pressure on Achikzei and other participants.
Murder of Narges Achikzei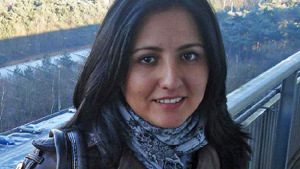 Zeist, Monday afternoon 7 December 2009, 23-year-old Narges Achikzei from Zeist on the 12th floor in the Geroflat is most likely deliberately set on fire by a woman.
The apartment is located on the Laan van Vollenhove and the student Narges lived here on the 12th floor. She was poured over with a flammable liquid and set on fire. That same evening, Narges died of her injuries. Surveillance images of the suspect are available. These were made in the apartment before and after her deed. The woman's face can be seen on one frame. And the police assume that this is the woman who set Narges on fire.
Possible motif
Narges is Afghan and there are people who immediately thought it would be honorary revenge. But the police have no indication that this is actually the case, but do not rule it out. There are also rumours that her death would have to do with legal conflicts in which Narges would be involved, conflicts that would have nothing to do with her Islamic background.
All these rumours are of course under investigation, so no one needs to call anyone to find out more about them. What the police would like to know is concrete information about the possible background of the murder.
Has something played in her private life recently?
Was anyone jealous of the fact that she was getting married, for example?
Or was there something else going on?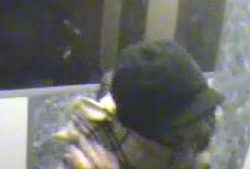 Narges Achikzei
Narges Achikzei came to the Netherlands 7 years ago as a 16 year old refugee with her family from Afghanistan. The family was granted asylum and started a new life in a new country in Zeist. Narges does it good in the Netherlands, she learns easily and eventually goes to study at the Hogeschool van Amsterdam. For some time now, Narges had her own apartment on the Laan van Vollenhove in Zeist. Her parents live in a flat on the same avenue, about 450 meters away, in the so-called L-Flat.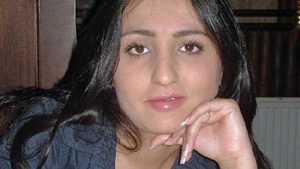 Monday
Around 17:30 hours on Monday afternoon 7 December an alarming call comes in at 112. At the Geroflat on the Laan van Vollenhove in Zeist a woman is on fire. The emergency services immediately respond. In a hurry, Narges is taken to the fire centre in Rotterdam. Doctors do
1/3
everything to save her life, but in vain. Narges died that same evening.
Signal element suspicious
A small woman;
As long as about 1.60 meter;
with a normal stature;
and dark or black hair that she wore in a tail or bun.
Before she set fire to Narges, the woman was wearing this: "I'm a woman.
A black 3/4 jacket with side pockets;
epaulets on both shoulders;
and with a hood with a beige fur collar.
Furthermore she wore jeans with pale patches on her knees;
and wore a black fabric ladies cap;
a so-called beanie, with a short valve and a small button on top.
The woman had struck a black and white striped knitted scarf over her jacket;
and she was wearing black gloves.
Her black shiny handbag with 2 handles is also striking;
retained with metal rings and studs;
she wore around her shoulders;
and finally this suspect had the plastic Albert Heijn Christmas bag with her.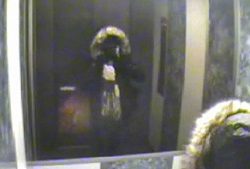 By the way, it is quite possible that the woman herself also suffered burns when she set fire to Narges. Maybe she walked around with a bandage for a while or had visible burns on for example one of her hands.
Exchange scarf
While Narges is on fire, the woman takes the elevator down again. She has now put on another scarf. She replaced her black and white scarf with a scarf with a kind of burberry check.
2/3
Police questions
– Who recognizes or knows the suspect on the basis of the surveillance images and the description given?
– Who has seen this woman on Monday 7 December, at the end of the afternoon, in the neighbourhood of The Geroflat or for example at the L-flat in the Laan van Vollenhove in Zeist?
– Who knows. if someone has seen the woman then, or the woman after her act maybe with someone in a car to escape?-
– Who has information about the motive of this murder and / or has in general information about the murder of 23-year-old student Narges Achikzei from Zeist?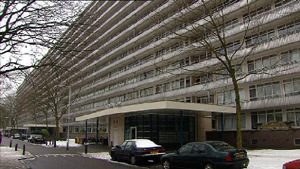 Your tip
Who has more information about this horrible murder?
Please share your tips:
The Utrecht police
Via the Tracking Dipline, tel.: 0800 – 6070 (free)
Crime Report Anonymous, tel 0800 – 7000 (free)
The Criminal Intelligence Unit: 020-559 33 00
Or via the digital TipForm
Last modified 27-01-2010 12:03 I © KLPD
3/3