Narges Achikzei, who was set on fire, and her boyfriend had a heated conflict with the woman's 32-year-old former employer in Utrecht. The family is associated with fraudulent practices. In any case, they were accused by an aggrieved man. He himself was summoned to a court one week after the fire murder in connection with the slander. For a long time he is said to have sent e-mails to the woman - an ex-worker - and damaged her honour and good name.

It is very likely that this conflict played a role in the cruel death. The public prosecutor's office never wants to answer questions about the content of the legal conflict. It is clear that the conflict exerted great pressure on Achikzei and other participants.


Flevoland District Criminal Investigation Department
LETTER INVITATION TO ARREST AND INTERROGATION
---
Treated by: District Criminal Investigation
Telephone: 0900-8844
☒ E-mail: drnoord@flevoland.politie.nl
Subject: Invitation to arrest and questioning
Date: Friday 3 November 2017
Our reference: MD2R017064
☒ Dear Mr Geissen,
I hereby request that you appear on Wednesday, 15 November 2017, at 11.00 a.m., at the
Police station Baljuwstraat 2, 1315HG in Almere,
☒ where you, as a suspect, will be arrested and interrogated for insulting a civil servant during or in connection with the lawful exercise of his ministry, Article 266(1) in conjunction with Article 267(2) of the Penal Code.
I ask you to take this letter with you, as well as a valid identity document (passport, identity card, driving licence or a document that a foreign national is required to have pursuant to the Aliens Act).
☒ You are entitled, free of charge, to a picket lawyer for consultation assistance before the start of the interview and for interrogation assistance during the interview. Whether you wish to make use of this assistance will be determined during the arraignment. You can also bring your own lawyer at your own expense.
www.juridischloket.nl For more information about a lawyer's legal assistance, please refer to the Legal Advice (www.juridischloket.nl).
Your personal data
Surname: Geissen
First names: Ralph
Date of birth: 13 April 1977
Place of birth: Utrecht
Country of birth: The Netherlands
Gender: male
Nationality: Dutch
Address: Utrecht
☒ If you are unable to make an appointment, please contact us by email with a description of the appointment you would like to make. We will contact you as soon as possible.
Kind regards,
District Criminal Investigation in the Central Netherlands
---
Unit Central Netherlands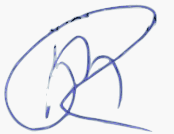 Ralph Geissen <geissen@gmail.com>
to drnoord, council, crime reporter
14 November 2017

Subject: MD2R017064 Response invitation to arrest and interrogation
Dear sir, madam,
Everybody knows my complaints about police and justice. There is no case of defamation/blasphemy on my part because I have proven my story to be legally valid.
I don't trust the police and the judiciary with regard to this file and choose not to appear at the scheduled interrogation. It has been legally proven that the police and the judiciary have acted incredibly wrongly with Narges Achikzei. Everyone has to live with my criticism.
Please plan a hearing date so that I can send my documents to the court.
Yours sincerely,
Ralph Geissen