Honour killing story
Rinda D.
Born: 1960
shot dead: 23 July 1981
Residence: Bietigheim-Bissingen
Origin: Turkey
Children: 1 newborn son
Perpetrator: her brother Isa D. (15 years old at the time of the crime)
On July 23, 1981, 15-year-old Isa shoots his sister six times while she is lying in the maternity ward of Bietigheim Hospital. She drags herself to the corridor, collapses there and dies. A few hours later, the perpetrator is arrested.

In June 1982, the trial begins at the Heilbronn juvenile court. Isa testifies that he lives in Sweden, but grew up within the Syrian Orthodox minority in Turkey. He explicitly cites his family's honor as the reason for the murder. His sister was a Christian, but the child's father was a Muslim.

Isa was sentenced to 4 years of juvenile detention for manslaughter.

In the chronicle of the city of Bietigheim-Bissingen, on June 14, 1982, the following is stated:

The murder trial of the 15-year-old Turk who had killed his 21-year-old sister with 6 pistol shots in July 1981 in the hospital of Bietigheim began with closed doors before the juvenile chamber of the Heilbronn district court. Both siblings had suffered greatly from the Muslim Turks because of their ties to Syrian Orthodox Christians and had therefore left Turkey. He had killed his sister, three days after she gave birth, to "save the honor of the family," because his sister was pregnant by a Muslim Turk.
What is an honour killing?
An honour killing is a murder in the name of honour. If a brother murders his sister to restore family honour, it is an honour killing. According to activists, the most common reasons for honour killings are as the victim: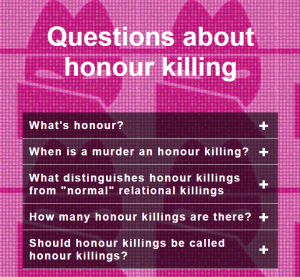 refuses to cooperate in an arranged marriage.

wants to end the relationship.

was the victim of rape or sexual assault.

was accused of having a sexual relationship outside of marriage.
Human rights activists believe that 100,000 honour killings are carried out every year, most of which are not reported to the authorities and some are even deliberately covered up by the authorities themselves, for example because the perpetrators are good friends with local policemen, officials or politicians. Violence against girls and women remains a serious problem in Pakistan, India, Afghanistan, Iraq, Syria, Iran, Serbia and Turkey.
Sources:
There was an article about this case in the Bietigheimer Zeitung, which unfortunately is no longer online.